B.A Hons Sociology/English (Trinity College Dublin) Classical Ballet Teaching Diploma (Inchicore VEC/ Royal Academy of Dance, U.K) Pilates Certifications: Body Contol Pilates (UK) & Kane School of Core Integration (New York). Feldenkrais Training (Amsterdam, 2008)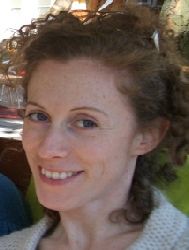 Contact:
Feldenkrais Dublin, 11 Herbert Place, Dublin 2 Phone: (+353) 87 4180 646 Email: abbe@feldenkraisdublin.ie Web: www.feldenkraisdublin.ie
Classes:
At 11 Herbert Place, Dublin 2 Thursday lunchtime 1.00pm, Thursday evening 6.45pm
Workshops:
Regular weekends in Dublin & Kerry
Individual Sessions:
At 11 Herbert Place, Dublin 2
Practice:
I work with a wide variety of people, from those with chronic pain and movement limitations to athletes, actors and musicians. Particular areas of experience are in working with back pain, postural and movement restrictions, stress relief, pre / post-natal care, and in tailoring specific performance programmes in sports (golfers, swimmers, climbers, runners) and the arts (dancers, actors and musicians).
Biography:
Abbe has been working as a movement / somatic educator since 1998, and has a background in dance and therapeutic Pilates.
She was one of the first teachers to bring Pilates to Ireland in 2000, and from 2002-2006 was a co-founder & director of the Dublin Pilates Studio.
Her first experience of Feldenkrais was in 1999, at a dance workshop. A few years later, after Feldenkrais lessons helped her to recover fully from a back injury, she decided to take a professional training in the method in Amsterdam (2005-2008), and subsequently moved her practice into this field full-time, establishing Feldenkrais Dublin in 2007.
Abbe is a certified Feldenkrais practitioner, member of Feldenkrais Ireland, and the Feldenkrais Guild U.K.